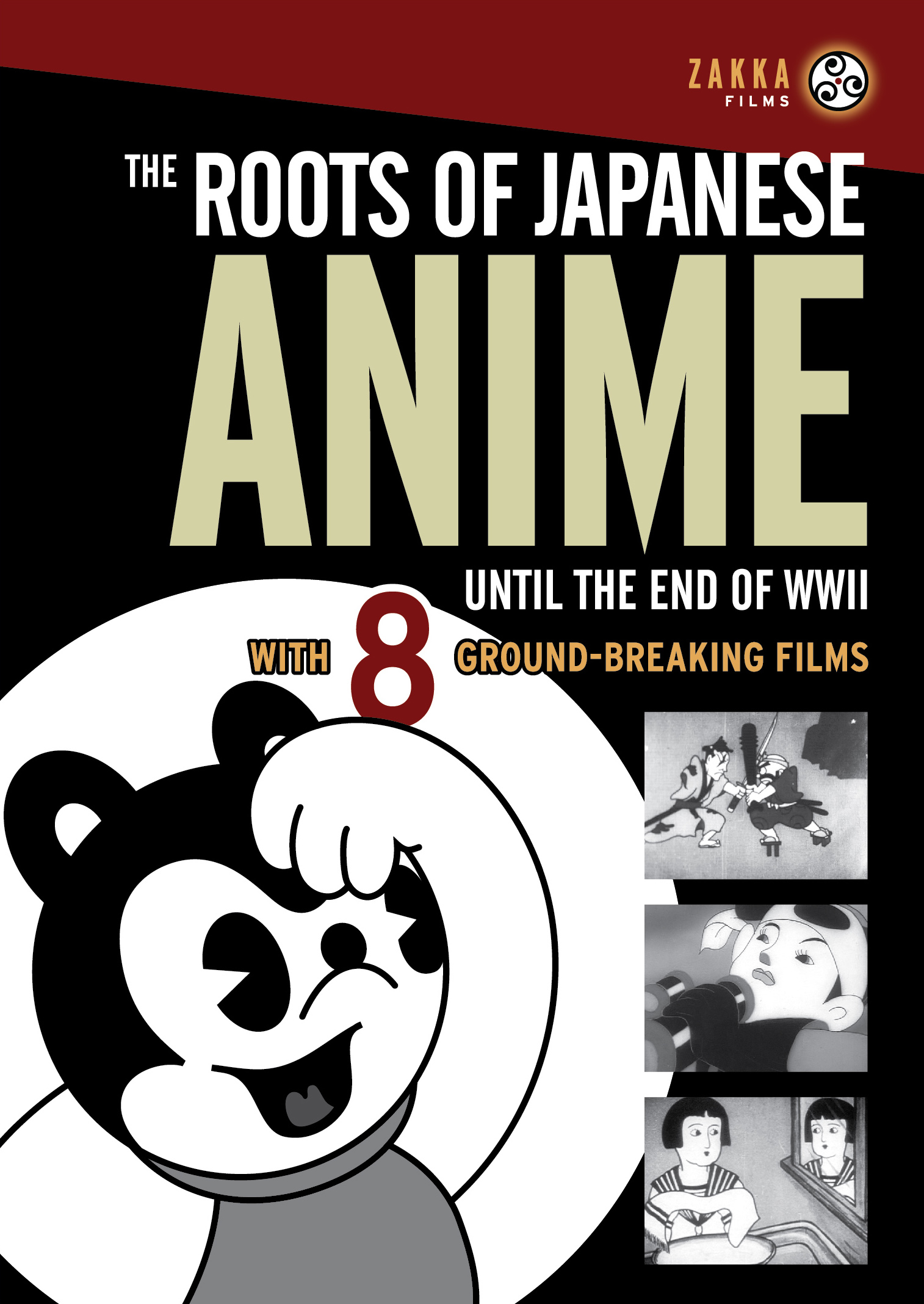 The Roots of Japanese Anime: Until the End of WWII
A compilation of Japanese animation made before 1945, with original talkie audio.
DVD, h.264 10bit, 192kbps AC3, official subtitles styled and edited.
Download on NyaaTorrents
While the content of the films corresponds to that of the collection, some are sourced from different releases, for better quality. Refer to the list below for specifics.
---
Mura Matsuri / 村祭り (1930)
(video and audio tracks from Oofuji Noburou: Kokou no Tensai)
Haru no Uta / 春の唄 (1931)
(secondary audio track from Japanese Anime Classic Collection)
Chinkoro Heibei Tamatebako / ちんころ平平玉手箱 (1936)
(video and audio tracks from Oofuji Noburou: Kokou no Tensai)
Saru Masamune / 猿正宗 (1930)
Chameko no Ichinichi / 茶目子の一日 (1931)
Shoujouji no Tanuki-bayashi Ban Danemon / 證城寺の狸囃子 塙団右衛門 (1935)
Benkei tai Ushiwaka / べんけい対ウシワカ (1939)
(video and audio tracks from Oofuji Noburou: Kokou no Tensai)
Momotarou no Umiwashi / 桃太郎の海鷲 (1942)